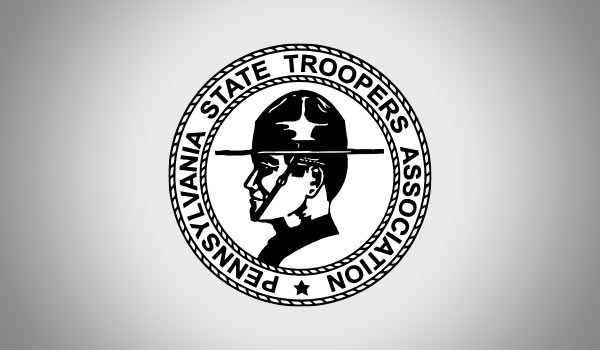 Pennsylvania State Troopers Association (PSTA) President David Kennedy today issued the following statement on the tragedy that took place this week in Philadelphia:
"The tragedy that happened this week in Philadelphia is yet another sad example of a failed mental health system in Pennsylvania. Mr. Wallace should have been in treatment. Instead, two honorable police officers were forced to do what all officers pray they never have to  – take a life. Our prayers are with the Wallace family who have lost a loved one – and the Philadelphia police officers who must now deal with the impact of taking a life.
"The time has come for Pennsylvania to take a hard look at how we are handling mental illness. Mental illness is the greatest disability in the nation, affecting 10.6 million Americans – and a third of all inmates in Pennsylvania's county and state prisons. That's why it's imperative that we thoroughly examine how we got to a point where police are increasingly being called to deal with people who have severe mental issues. Since 1979, Pennsylvania has closed no less than 14 state hospitals, including facilities in Pittsburgh, Harrisburg, Allentown and two in Philadelphia. In the last 20 years, the state hospital population has decreased by 70%. Those who claim community programming does a better job to help those suffering from mental health issues ignore that Pennsylvania's state funding for mental health programming is stagnant, having been flat-funded for years. In 2013, the recession led to $84 million in cuts that have never been restored. County governments are begging for the funding to be restored so they can adequately help people.
"The PSTA has long supported law enforcement reforms, including a statewide registry to allow police departments to check the background of all potential officer candidates – and enhanced training. New electronic platforms have increased the level of training we receive on a daily basis. Some would even say we're in a constant state of training and updating of critical information. We receive in-person and online training on a variety of important issues, including: de-escalation techniques; implicit bias; equal opportunity and inclusion; sexual harassment; and any changes to crimes, vehicle code and rules of criminal procedure.
"We must collectively turn our attention toward mental illness. We need state legislators who understand this crisis now more than ever. We have no time for lawmakers who rush to judgment without due process and the facts – and limit the ability of officers to protect their communities. The PSTA is ready to work with legislators who understand that we need to work together to come up with solutions that will save lives, rather than fan the flames of discontent toward law enforcement.
"We should all be on the same side."