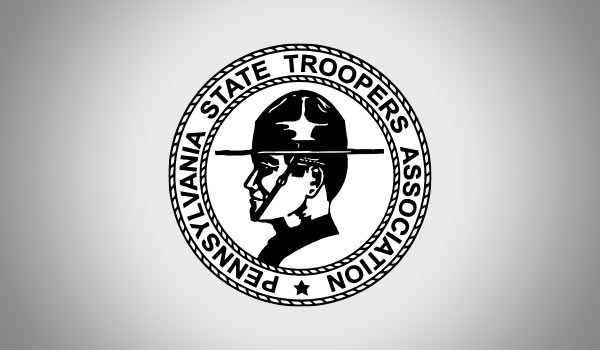 Trooper Gary S. KNOTT
PA State Police Bureau of Criminal Investigation
Drug Law Enforcement Division
Western Shield Unit
826 Franklin Road Mercer, PA 16137

As public servants, we don't often find ourselves in a position to help our own brothers and sisters as much as we help the citizens in our communities. This wasn't the case on December 27, 2020. A day my wife and I will never forget, the terror of an injured child nearly a thousand miles away, and an unparalleled demonstration of what brotherhood is all about. Our seventeen-year-old daughter, Kalli, has been seeking the right college to meet her needs as a pole vaulter and aspiring physical therapist. In her quest, she was considering Washburn University in Topeka, Kansas. Since she's nearly eighteen, we made the difficult decision to allow her to fly alone and spend a few days attending a pole vault camp at Washburn.
For the first day and a half at the camp, she was enjoying the experience of working with a nationally recognized coach, and practicing in a brand new, state of the art indoor athletic facility at Washburn. As one may presume, there are inherent risks of grabbing a thirteen-foot pole to launch yourself over a thirteen-foot bar. Things can go sideways quick, and on this day, they did. Kalli ran down the runway, planted the pole in the pit, and began her ascent. In a split second, the pole slipped in the pit, she lost her grip, and rather than landing on the pad where she should have, she came down on her back, onto her pole, and in the steel pit. Without anyone that we knew by her side, my mind immediately raced, "who can I get to my little girl as quickly as possible who would care for her the same way her mother and I would if we were there?". I called my friend and fellow Drug Interdiction Assistance Program (DIAP) instructor, retired Kansas State Trooper Chris Nicholas. As a Topeka resident and trusted friend, I knew Chris would go above and beyond. Within minutes, he had an on-duty Trooper activated. K9 handler, Master Trooper Bryan Clark was on his way. Bryan is the President of the Kansas State Troopers Association. My Academy classmate and friend, Trooper Sam Nassan, is our Pennsylvania State Troopers Association Vice- President. Both know one and other through the work of the National Troopers Coalition. While in route to my daughter, Bryan called Sam and told him he was helping one of his guys, and gave him my name. Shocked, Sam immediately reached out to see what we needed here at home. When "Uncle" Bryan arrived at the urgent care, I told Kalli and the staff that he was there for her. The attending doctor determined she was in immediate need of surgery. Bryan quickly escorted her to a trusted local trauma center, and ensured she was safely delivered into the hands of a waiting surgeon.
The doctor told us that she would need to be held for two or three days of observation. Topeka, Kansas felt a million miles away from Erie, Pennsylvania. When I told Bryan we would be on our way on the first flight, he assured me Kalli would be OK. Throughout that night, Bryan and several Topeka based Troopers made regular visits to the hospital to check on our Kalli. Technical Trooper Chris Nicholas (ret), Master Trooper Bryan Clark, Lieutenant Jason Edie, Captain Joseph Witham, Lieutenant Bryce Whelpley, and even the Superintendent of the Kansas Highway Patrol, Colonel Herman Jones, all made themselves completely available for our every need. Homemade lasagna, patches, coins and smiling faces, all delivered to the hospital for the three of us. It warmed our hearts in a way I can't even describe.
After a few days in the hospital, Kalli was discharged. When the storm passed, we started eastbound in a rental van. My brothers and sisters in Kansas were still busy clearing interstates that looked like a war zone filled with roll overs and debris from the previous day's crashes. We made it back home in about seventeen hours, safe and grateful for all the blessings we had experienced during a tremendously trying time in our lives.
The compassion shown to each of us by the fraternity of men and women I've been a member of for twenty-four years is no surprise to me. This demonstration of what the brotherhood is about to my daughter is a priceless experience she'll be telling our grandchildren one day, and an affirmation that she can always count on our blue family regardless of location. Kalli returned home and proudly told all her teammates how her dad called the whole Kansas Highway Patrol to come to the hospital, which made my girl feel loved and safe. This is an act of kindness I can never repay. Thank you doesn't say enough…you're all forever in our prayers, and you'll be well cared for if you ever make it to our frozen tundra in Erie, PA!